We are there through the entire marketing process, and once under contract, we will help with every detail to get your home closed.
Having combined experience of 57 years, you could say "this isn't our first rodeo," and our experience in real estate will show with the additional equity you get to keep when you trust us to sell your home. You will save literally thousands of dollars.
Some have said, "This is just too good to be true." Our response is, "It isn't, and our results are real".
The Real Estate industry has changed drastically in the past 10-20 years, primarily due to the invention of the Internet. It is still continuing to evolve, and we are on the cutting edge of these advancements. Don't let scare tactics cost you more than you should spend to sell your home.
Call us today and let us show you what we can do for you in saving thousands on your next real estate transaction.
HAVE MORE QUESTIONS?
Contact our team of real estate professionals today to start your savings!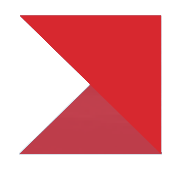 MOST COMPANIES
SELLING GOODS AND
SERVICES CHALLENGE
THEMSELVES DAILY
"How can we improve our
product without increasing
the cost to our clients?"
"How can we lower the cost
to our clients but still offer
the same value?"
No other real estate brokerage was challenging themselves to do this.
All real estate companies were discouraging their clients from doing this.
Let 1 Percent Lists
Sell Your Home And Save Thousands!