Save on Fees
NOT on Service
SEARCH REAL ESTATE
Search All Homes For Sale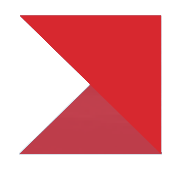 SELECT YOUR HOMES VALUE
to find out how much you save!
... compared to 6%
On average our clients pay 1% for one of our full-service Brokers and 2.5% to the buying brokerage plus a transaction **administrative fee of $295.
If Your Home Is Worth $150,000
You Save $3,750
SELLING YOUR HOME
Sell Your Home For Less
As your Full Service Discount Real Estate Brokerage we handle your entire transaction that means all paperwork, negotiations, appraisals, inspections, managing showings, sign in the yard, and MLS lockbox on the door. We do it ALL for only 1% !
BUYING A HOME
Search Homes For Sale in Multiple Markets
Finding and purchasing a home that will meet your needs is a significant and often stressful time. Our goal is to make this transition as smooth as possible. We are experts in the area, and once we learn what it is that you're looking for, finding your dream home is simple.
Save Thousands
Listing Your Home With 1% Lists
1 Percent Lists lets you save thousands of dollars selling your home by eliminating the older marketing strategies which are less effective and implementing cutting edge marketing for real estate and maximizing modern marketing strategies all without losing the benefit of having an ACTIVE REALTOR in your corner.
$4 MILLION+
Saved to date for our clients
1 Percent Lists Purple Door vs. a Flat Fee Brokerage
We get it! You do not want to pay full price to get your home on the MLS. We definitely appreciate that. However, nearly all Flat Fee Brokerages offer zero services to their clients. 
You'll have to choose from a-la-carte menus. needs and services that you want that will cost you more money and usually upfront! you will have to decide if you want a lockbox, help negotiating, help understanding paperwork, help navigating offers and inspections, etc. 
Social Media marketing? Forget about it... Proper Social Media marketing is quickly becoming one of the leading ways to buy and sell properties. 
Then on top of it, you'll still pay the buyer's agent 2.5-3%! Instead, get the best of both worlds with 1 Percent Lists Purple Door. Only pay 1% to list your home (plus the 2.5% to the buyer's agent) and receive full, knowledgeable, and experienced service! 
3.5% TOTAL! sign, lockbox, MLS with all of the websites like Zillow and Realtor.com plus 100's more, walkthrough with tips and tricks to maximize the sale price, comparative market analysis, help with all negotiations, full time agent support, social media marketing, and help getting you all the way through to closing. 
You can even get the coveted Agent/Client closing photo for social media at the Title/closing company.. You will not get that with a Flat Fee Brokerage. It just makes sense to stop paying 5, 6, or even 7% to sell your home when you can get full service for 3.5% total! But you can also go too little (honestly, it does save that much) and not get what you need! Call us today!
1 Percent Lists Purple Door, Louisville's premier discount real estate broker! 
Are you looking for a new home in Kentucky's beautiful city of Louisville? With its rich history and so many great things to do in Louisville, we can understand why! Look no further than 1 Percent Lists Purple Door. Our team of experienced real estate professionals has been helping people find the perfect home in Louisville and the surrounding areas for over 25 years. 
Get the best of both worlds with 1 Percent Lists Purple Door. Only pay 1% to list your home (plus the 2.5% to the buyer's agent) and receive full, knowledgeable, and experienced service! 
At 1 Percent Lists Purple Door, we know the real estate market in Louisville, and we are committed to helping you find the perfect home at the best price possible. We offer a variety of services to help you find the right home, including: 
Tips and Tricks to Maximize Sale Price 

Comparative Market Analysis 

Help with All Negotiations 

Full-Time Agent Support 

Social Media Marketing 

Help Getting You All the Way Through to Closing
When you work with 1 Percent Lists Purple Door, you can be sure you're getting the best price and the best service in Louisville. Our team is dedicated to helping you find the perfect home for your needs at the best price. 
We know that buying a home is a big decision, and we want to make sure you're comfortable and confident throughout the process. That's why we're committed to offering the best customer service and the lowest listing fees in the Louisville area. 
Stop paying 5, 6, or even 7% to sell your home when you can get full service for 3.5% total!
Contact 1 Percent Lists Purple Door today, and let us help you find the perfect home in Louisville.
About Louisville, Kentucky
This vibrant city is known for its rich history, vibrant culture, and endless attractions. Whether you're visiting for a few days or planning to move, you'll find no shortage of things to do in this exciting city.
Where to Stay:
There are a wide variety of hotels and accommodations in Louisville to suit every budget. From luxury hotels to budget-friendly inns, you'll find something that fits your needs. For a unique lodging experience, check out 21c Museum Hotel, a modern boutique hotel with a museum, restaurant, and bar.
Where to Eat:
Louisville is home to a variety of restaurants that offer everything from fine-dining to casual fare. For a classic Southern meal, try The Brown Hotel's iconic Hot Brown sandwich. For a more upscale experience, dine at the English Grill in the historic Seelbach Hotel. For a quick bite, check out the food trucks in the NuLu neighborhood.
What to Do:
No trip to Louisville would be complete without a visit to the Louisville Slugger Museum & Factory, where you can take a tour and even make your own customized bat. For a dose of culture, head to the Speed Art Museum, the oldest and largest museum in Kentucky and home to an impressive collection of art. You can also explore the historic neighborhoods of Downtown Louisville, take a riverboat cruise, or explore the Kentucky Derby Museum.
What to See:
Louisville is known as the "Gateway to the South," and it's easy to see why. The city is home to several iconic landmarks, including the Louisville Mega Cavern, the Belle of Louisville steamboat, and the Muhammad Ali Center. Other popular attractions include Churchill Downs, the Louisville Zoo, and the Kentucky Science Center.
Where to Shop:
Louisville has plenty of places to shop, from trendy boutiques to vintage stores. The Fourth Street Live retail district is a great place to find designer labels, while the Highlands neighborhood offers an eclectic selection of thrift stores and vintage shops. You can also find a variety of souvenirs at the Louisville Visitor Center.
Is it a Buyer Market or Sellers Market?
The current real estate environment in Greater Louisville is a seller's market. The absorption rate for November 2021 was 2.1 months, which is far lower than the 5 months of inventory needed to denote a balanced market. This indicates that there is a shortage of homes for sale relative to the number of buyers in the market. 
Further data from the Greater Louisville MLS shows that homes are still selling at a very fast rate and that the median sale price is still slightly up at 0.2% compared to last year. Additionally, the average days on market has increased by 14.8% compared to that of the same month last year. 
Though it is difficult to predict what the real estate market will look like in the future, current data points to a seller's market that is likely to remain in place for some time.
Median Sale Price: $242,500

List To Sale Price Ratio: 97.8%

Days on the Market: 31

New Construction: 870

Median Listing Home Price/Sq Ft: $145
We guide you all the way through closing.
At Purple Door, we never pressure you to make or accept an offer that isn't in your best interest. After a contract is accepted, we will coordinate the execution of the contract, inspections, documents, appraisals, and anything else necessary for the process of buying or selling your home. Best of all, you get to save money along the way.
In an effort to try and cling to their PRICY, OUTDATED business model, Traditional Realtors, will try and convince you they will sell your home faster, for more money and provide more services. THIS IS SIMPLY NOT TRUE. In fact, we sell our homes in less time than the average agent in the Louisville area, our sales prices are closer to list price than average agent in Louisville area, and we provide all the same services as they do – just for thousands less than they charge.
We provide all the same services and marketing as the traditional agent, including:
 We schedule and manage open houses

 We provide amazing professional photography.

 We are available 24/7 to help you through the sale of your home via phone, text, and e-mail.

We will consult with you as long as needed to get your home ready to go to market.