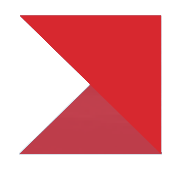 MEET THE 1 PERCENT LISTS PURPLE DOOR
TEAM OF REALTORS
Shaun has over 22 years of experience as a licensed real estate agent in the Louisville, Kentucky area. After completing his real estate training at Semonin Academy and becoming a member of the Louisville Board of Realtors, Shaun extended his expertise into the Residential Real Estate field.
He is certified in relocation services, a new construction specialist, continually completes residential sales training classes, and has a vast knowledge of social media marketing, which is extremely helpful in both buying and selling real estate in today's market. He prides himself in having strong experience in recognizing and maximizing both buyer and seller real estate equity and savings, and has a wide-reaching sphere of influence for buyers and sellers in the Louisville real estate market. Shaun stays in tune with Interior design trends and regularly attends market where he sees first hand the upcoming residential and commercial trends as they hit the United States. This comes in to play when helping clients ready their homes to sell and businesses to open.
Over the last 20 years, Shaun has successfully owned and operated a residential contracting/building and property investment company.
In addition to his passion and experience in real estate, Shaun is also involved in philanthropy, having been President of the Non-profit "MERF" Foundation, a 32nd degree Free & Accepted Master Mason, A Kentucky Colonel, the front man for the popular regional band Soul Circus, and is a proud dad to a great kid named Deacon.
Amy has 10 years of experience as a licensed Realtor in Kentucky and in 2019 she earned her real estate broker's license. She specializes in residential real estate. She is certified in relocation, is a Residential Construction Certified Realtor, as well as a Certified New Home Specialist. She has over 6 years of experience working with some of the largest builders in the state.
Amy was selected by the Greater Louisville Association of Realtors to join their inaugural Leadership Institute for 2015. This program is designed to give members the tools they need to succeed in becoming a leader in the real estate industry and in the community. She has also served with the GLAR Government Affairs Committee, the Candidate Selection Committee, the Professional Standards Committee and the MLS Standards Committee.
In 2020 Amy decided to expand her business area, offering her expertise to clients interested in lake and farm properties. She now covers Louisville, Shepherdsville, Bardstown, Elizabethtown, Leitchfield, Glasgow and Bowling Green area. She and her husband reside at Nolin Lake. In her free time she enjoys boating, crafting and spending time with her friends and family.
I am a native of Louisville, Ky. and currently reside just outside of the area in New Albany, Indiana with my Husband and children. I have adult children and grandchildren who are in the area as well. I have been a licensed Realtor for 14 years and am licensed in both Kentucky and Indiana. During My Real Estate Career I have had the opportunity to represent one of the largest Home Builders in the area. Prior to My Real Estate Career, I designed Kitchen and Bathrooms for over 10 years. I have a Business Administration degree from Sullivan college. I have also completed the Greater Louisville Association's Leadership program and was a part of the inaugural class. I had the opportunity to be featured in TOPS Louisville 50 under 50 publication in January of 2021. When I'm not Selling Houses, I love to spend time with my family, Travel, cook, and listen to Live music.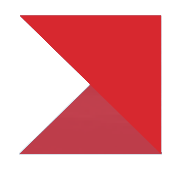 A NEW WAY
OF SELLING HOMES
Right around this time Amazon, Netflix, and other huge companies were acting as a hugely disruptive force in the areas of retail and entertainment. Their business models are extremely similar despite filling different needs. They seek to be very low cost, very low operative expenses, and high customer satisfaction.
Other companies followed suit throughout all forms of commerce and entertainment. It didn't matter what service you needed or what product you wanted to purchase people were fighting to sell it to you faster, cheaper, and with a higher level of customer satisfaction. That is unless you needed real estate services.
Realizing this the decision was made in late 2015 to offer a low-cost solution to the general public and not make commission savings exclusive to only local builders. After countless hours spent examining real estate brokerage models, marketing and other costs, the idea was formed to list homes for only 1%.
Although there is no "set percentage", 1%  is about 1/3rd of the traditional listing fee. We knew we could offer a high level of customer service and marketing for about 1/3rd of the typical Realtor listing fees as long as we focused on those same principles as the other successful companies mentioned earlier, but this time a disruptive change in real estate. We had to increase our sales volume, but more importantly, we had to retain a high level of customer satisfaction.
With those goals in mind, 1 Percent Lists was formed.
Quickly growing, 1 Percent Lists not only is now supporting home buyers and saving sellers thousands of dollars across the country.  Follow the below links to see all of the homes for sale in each respective community.
HAVE MORE QUESTIONS?
Contact our team of real estate professioals today to start your savings!
WANT TO JOIN OUR TEAM?
If your interested in joining the 1% Lists Team if real estate professionals, let us know. We'll help get you started.